Experiment #1.9:

Democracy: what happened?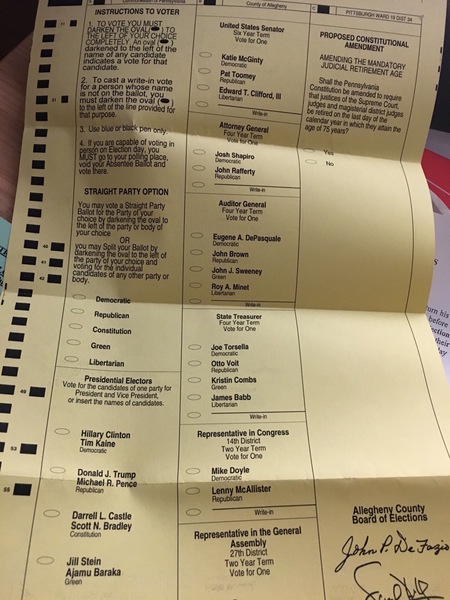 Democracy: What happened? is an experiment to dissect the corpse of the democratic process on the night of the 2016 US presidential election, aka the western world's ultimate clusterfuck of a flawed political process/reality show.

In addition to watching the election results roll in, throughout the evening various subprogrammes will take place that will examine the current state of democracy and play with the theme and format using those who choose to attend as subjects. We look to Temporary's community to propose workshops, talks, performances or other sub-experiments that will start around (or before) midnight and run until around 3:00 AM, when the first results will start to be announced.
This experiment has two parts:
Voting session, 1 November 2016 @ 19:00 - all ideas for the activities of 8 November (as proposed by anyone in the comments section of the experiment proposal) will be voted on. A voting booth will be constructed in Temporary and all registered Temporary users can vote, but must show up in person to do it.
Election night, 8 November 2016 starting at 21:00. The programme will happen as voted on the previous week.

Democracy: what happened?: current experiment status
This experiment is not active.
There has been no activity towards this experiment during the past over 6 years. The experiment is assumed to be completed or abandoned.
Log in to comment on this experiment.