kokeilu #1.1.116.7: Closing Time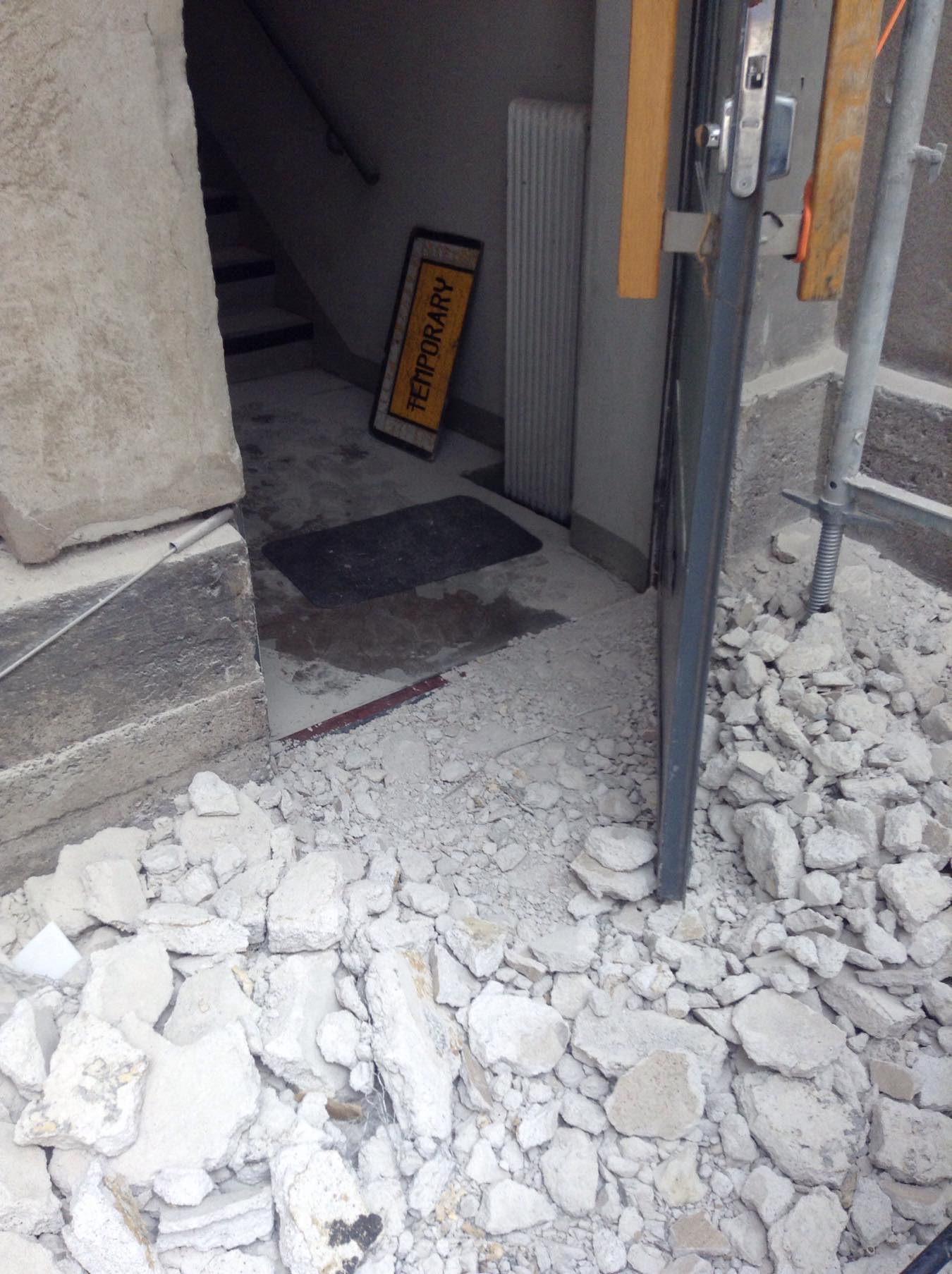 Temporary opened at 10:00 AM on 2 September 2016. And now we close the project at 9:59 AM on 2 September 2017, making the experiment last exactly one year.
To celebrate this year, we invite all members of the Temporary website to join together for Closing Time, the final iteration of the Open Time experiment and of Temporary itself. In exchange, we simply ask that you take the time to complete a short survey about your experiences.
Admission is free, but NO GUESTS WILL BE ADMITTED! NO ONE WHO HAS NOT COMPLETED THE SURVEY (including performers!) WILL BE ALLOWED TO ENTER! If you have never participated at Temporary before, please join the website and complete the survey if you would like to come.
Featuring live music, performance, film and other madness from:
Boom Edan, Dmitri Zherbin, Dr. Bepanthen (Haapakorpi/Hyvärinen/Korpipää) + Hanna Heino, dusjagr & shreyasi featuring nukular onions from outer space, Gemma Tweedie's photo booth, Marek Pluciennik's ephemeral philm programme, Perdo Aibeo, Scott Andrew Elliott, Steve Maher's Postmodern Paranormal Investigation, Temporary Overview Effect #2 + minimalist composition and drone DJ set, UtoUto's Katia, Vishnu Vardhani
Bring a pillow if you're planning to last through the night. And for information on why Temporary is closing, see this announcement.
Thank you again to everyone who made Temporary possible: Koneen Säätiö, the many who dedicated their time and energy to make the place lively and interesting in the past year, and those who wish to come along for the journey towards Experiment #2.
Open Time: current experiment status
This experiment is not active.
There has been no activity towards this experiment during the past yli 6 vuotta. The experiment is assumed to be completed or abandoned.
Kukaan osallistujista ei ole vielä jakanut näkökulmia koskien tätä kokeilua.
Tähän liittyvät kokeilut: menneet
Log in to comment on this experiment.