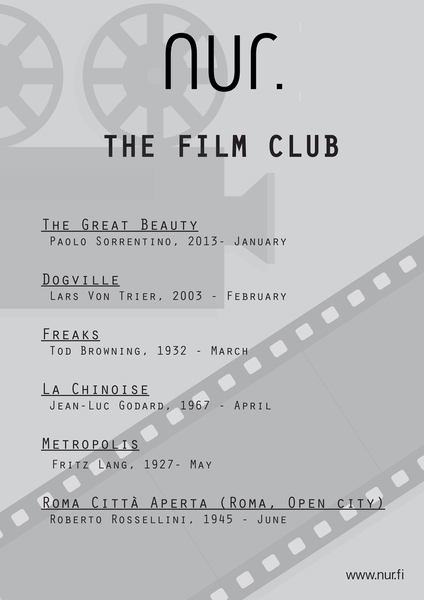 Freaks, Tod Browning, 1932 - March
La Chinoise, Jean-Luc Godard, 1967 - April
Metropolis, Fritz Lang, 1927- May
Roma Città Aperta (Roma, Open city), Umberto Rossellini, 1945 - June
Kindly reminder: it's not a screening event, it's a discussion club!
The Film Club: current experiment status
This experiment is not active.
There has been no activity towards this experiment during the past melkein 2 vuotta. The experiment is assumed to be completed or abandoned.
Kukaan osallistujista ei ole vielä jakanut näkökulmia koskien tätä kokeilua.
Tähän liittyvät kokeilut: menneet
Log in to comment on this experiment.