Experiment #1.13.1: Rescue Museum - Digital-to-Tangible Clinic & Workshop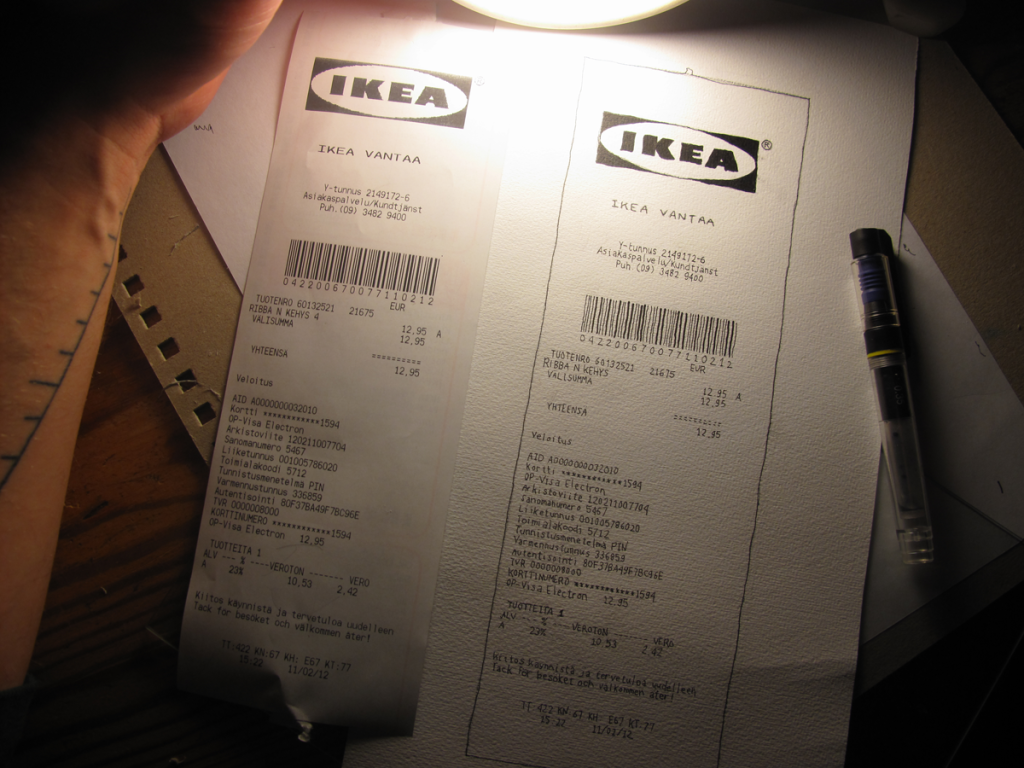 Are your hoarding photos, SMS messages and other documents on your mobile phone? Deleting precious memories can be hard. Be advised that digital materials are not protected against time! On the Digital-to-Tangible (D2T) clinic we'll convert important (and less important) digital files into formats which have the potential to last trough the ages. Bring your mobile-phone, let's select your most precious digital content and convert it into A6 sized postcards manually.
Materials are be provided.

The Clinic is hosted by Eero Yli-Vakkuri (Ore.e Refineries)
The workshop will be documented and is part of Rescue Museum, a project by Päivi Raivio in which skip dived items & trash are archived in a fictional museum. The items are archived and documented using experimental methods. The project results in a book "Pocket Museum" in early 2017.
Rescue Museum - Digital-to-Tangible Clinic & Workshop: current experiment status
This experiment is not active.
There has been no activity towards this experiment during the past almost 5 years. The experiment is assumed to be completed or abandoned.
No participants have shared any viewpoints on this experiment meeting. (Yet.)
Log in to comment on this experiment.