Experiment #1: Agronautics: Explorations in Food Systems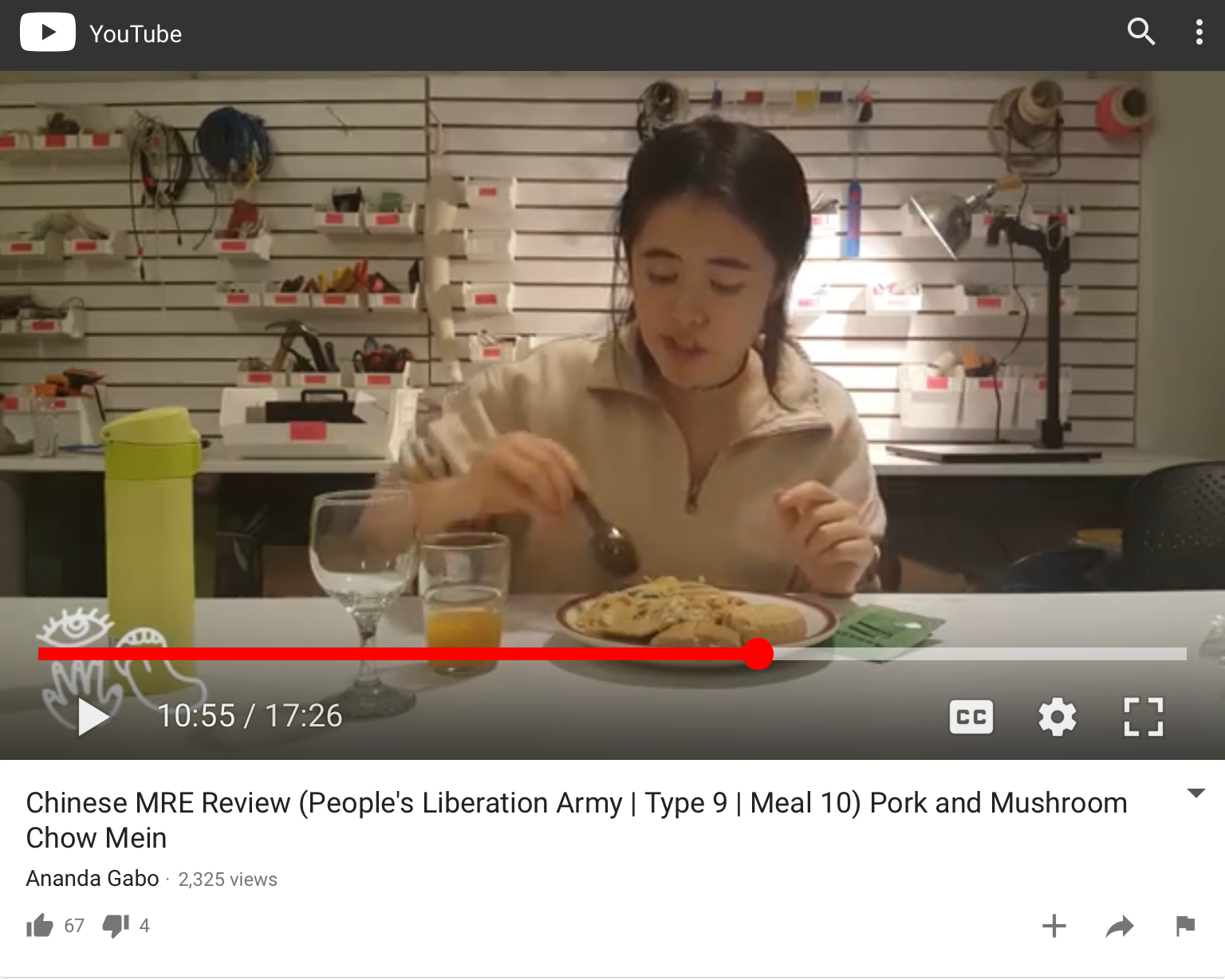 An agronaut is someone that explores the ecologies and social relations around food systems.
On May 14th practitioner and agronaut Ananda Gabo will be talking about with their experiences in community/ professional kitchens, farms/ foraging, food processing, food safety, and their relations to future food technologies. They recently spent one month near Porvoo learning how to forage and process.
Ideas that will be touched upon:
Food processing, violence and military meal rations.
Craft breweries as a future site in casual food modification and synthesis.
Kitchen culture and the mysticisms of foraging.
—————
Ananda Gabo is an anti-disciplinary practitioner whose background has spanned from working in professional kitchens, human robotic interaction design, speculative wearable creations, electronic music making, and is an explorer of food systems. Ananda is spending the rest of 2018 foraging, learning about diy tool making on farms, and learning about tissue engineering. They care currently working their way up to Kilpisjärvi Research Station for a residency with ArsBioarctica.
Light refreshments will be served.
Including one strange communal/ collaborative refreshment.
Agronautics: Explorations in Food Systems: current experiment status
This experiment is not active.
There has been no activity towards this experiment during the past 10 months. The experiment is assumed to be completed or abandoned.
No participants have shared any viewpoints on this experiment meeting. (Yet.)
Log in to comment on this experiment.