Limited edition ID cards available now!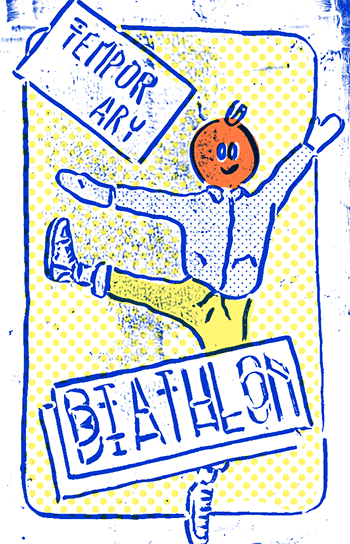 We're thrilled to offer a limited edition Biathlon/Temporary ID card, with artwork by the great Sac Magique! These cards can be linked to your account and are made of a much more durable plastic than the Temporary business cards we have been using. You can choose one of three different designs - there are 15 of each available, so get them while supplies last!
We are asking for a minimum payment of 5€ per card, and you will receive 1Ŧ for every 1€ over 5€ you pay; for example, paying 12€ gets you an ID card + 7Ŧ, and it helps support Temporary with your cash donation. Cards are available during Open Days or any other activity, while supplies last. Cash only, please, and if you like the art and would like to 'tip' Sac Magique in Temps you can do so via his profile page.