Experiment #1: Winogradsky days - workshop part II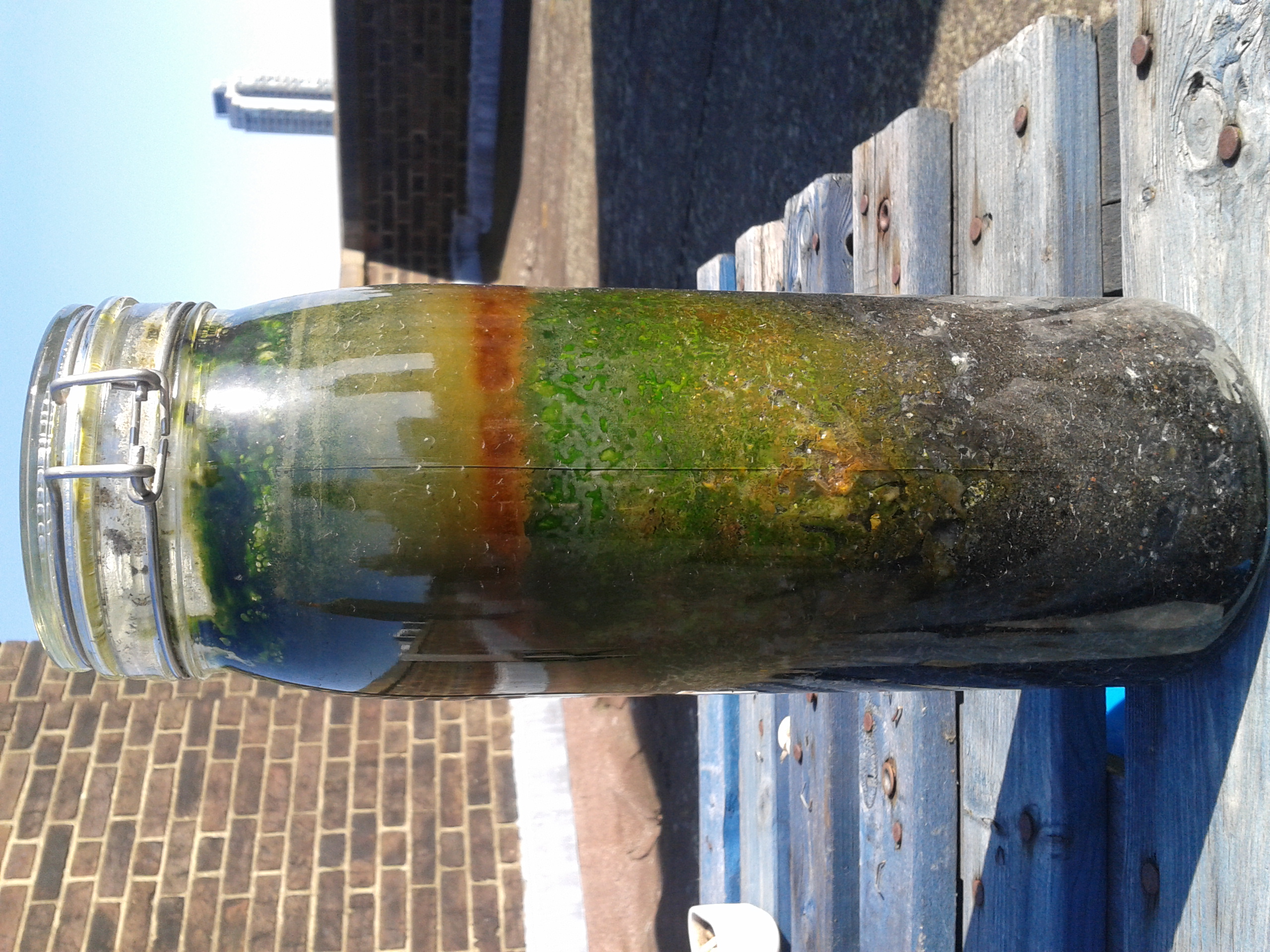 Winogradsky days - culturing microorganisms the Winogradsky way is a workshop with Kira O'Reilly and organized by the Bioartsociety. The workshop will take place during the afternoons of 5th and 12th of May. There is a limited amount of participants so please register until 23rd of April.
Winogradsky Columns are a method of culturing a diverse communities of microorganisms in a closed environment and for understanding microbial ecology through observing them. We are going to create a number of columns using materials from our local Helsinki surroundings ie soil, water and various nutrients.
Windogradsky columns take a long time to manifest the various kinds of microorganisms into distinct strata, as we get our hands wet and muddy we will use this as a departure point from which to talk about the environments we are part of in terms of scale both physical and temporal.
#microorganisms
#soil
#water
#metabolism
#environment
#biology
#oxygen
#sunlight
#ecosystems
#biogeochemical
#biosphere
Kira O'Reilly is a Helsinki based artist; her practice, both wilfully interdisciplinary and entirely undisciplined, stems from a visual art background; it employs performance, biotechnical practices and writing with which to consider speculative reconfigurations around The Body. But she is no longer sure if she even does that anymore.
Winogradsky days - workshop: current experiment status
This experiment is not active.
There has been no activity towards this experiment during the past 9 months. The experiment is assumed to be completed or abandoned.
No participants have shared any viewpoints on this experiment meeting. (Yet.)
Related experiments: past
Log in to comment on this experiment.